BUY THIS BOOK
Available at Amazon.com and at all major book venues globally in softcover format.
Click HERE!


SPEAKING ENGAGEMENTS

To request the author for a speaking engagement including conferences, seminars, podcasts, radio or TV interviews, please contact: Fred Stawitz via email at fred@storymakersinc.com.


BOOK DETAILS

ISBN: 9798985635522
PUBLISHER: Storymakers, Inc.
PUBLICATION DATE: September 1, 2023
PAGE COUNT: 72
FORMAT: softcover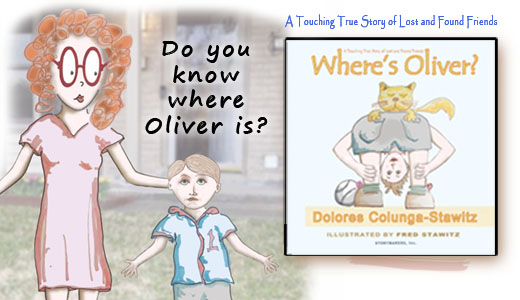 Where's Oliver? A Touching True Story of Lost and Found Friends
This is the touching true story of lost and found friends. Young Joey and his cat Oliver are best friends. One day Oliver turns up missing. Joey and his mother look for Oliver everywhere. After a long search throughout the house and around the yard, Joey finds his best friend in a surprising place prompting a happy reunion.
This lovely picture book story was written by Joey's mother.

PHOTOGRAPHS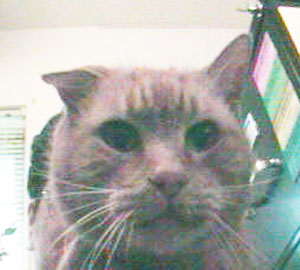 The real Oliver at his home.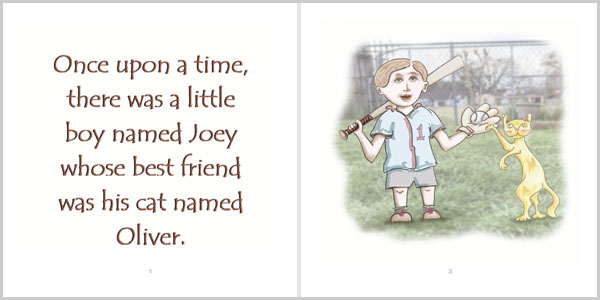 Pages from the book Where's Oliver?

ABOUT THE AUTHOR
Dolores Colunga-Stawitz received professional training at the prestigious American Academy of Dramatic Arts in New York City and is a well-known member of the Houston theater community having appeared on stage at the Tony award-winning Alley Theater.
Prized for her bilingual work, Dolores has appeared in the NBC Television series Unsolved Mysteries as well as the feature films The Trust and Don't Look Back, produced by HBO Films. She appeared in a television commercial with world champion boxer George Forman as well as other commercials, industrial films, and various print work.
Dolores co-wrote, co-produced, and made her directorial debut with the award-winning stage play Soldier Mom which captured the attenion of the American Gulf War Veterans Association and garnered StoryMakers recognition for accurately portraying the plight of soldiers during that war.
As President of First Book - Houston, Dolores headed up a team of devoted volunteers who distributed more than half a million books to Houston youngsters. First Book - Houston is a nonprofit organization which provides new books to children in need as a way to have a positive impact on literacy.
Dolores holds a degree in interdisciplinary studies from the University of Houston-Downtown where she received the Rockwell Foundation Scholarship for dramatic studies and earned a place on the Dean's Honor Roll during two consecutive semesters.

Copyright 2014-2023 StoryMakers, Inc. - All rights reserved.
Send comments or questions regarding this web site to Webmaster@storyMakersInc.com.