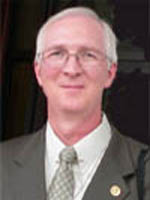 Fred Stawitz
CHIEF EXECUTIVE OFFICER


Fred Stawitz researches, writes, speaks, and consults on:
Mastering the challenge of successfully implementing disruptive, emergent technologies
Driving high-levels of employee engagement
Shaping a corporate culture that promotes safe, productive, and sustainably profitable operations
A popular international speaker, he has been featured on CNN Headline News, a PBS special program, TV news/talk shows, nationally syndicated radio programs, business meetings, conferences, and quoted in a Special Congressional Quarterly Report.
As an experienced program development manager, he has more than fifteen years of expertise in successfully designing, implementing, and managing programs that maximize safety and productivity while ensuring regulatory compliance.
He was recruited to design and implement the first technical training program for the US Space Shuttle Program (United Space Alliance) following the Challenger explosion. He also produced online training and desktop simulations for the astronauts.
He developed training and regulatory compliance programs for InterGen (Shell/Bechtel joint energy venture) and developed the in-house capability for delivering online training and video production for El Paso Natural Gas Pipeline (largest pipeline company in America).
He is a recipient of:
Leadership 500 LEAD Award (a global honor presented by HR.com)
National Education Association A+ for Excellence in Education Award
NASA and the National Science Teachers Association National Honors Teaching Award
And more!
He served as judge of the Diversity Value Index Benchmark & Awards Program as well as judging numerous writing competitions. He has received several awards for writing. He penned and produced the award-winning stage play Soldier Mom.
Stawitz graduated from Washburn University with dual degrees in mathematics and computer science backed by a minor in foreign languages.

Copyright 2014-2023 StoryMakers, Inc. - All rights reserved.
Send comments or questions regarding this web site to Webmaster@storyMakersInc.com.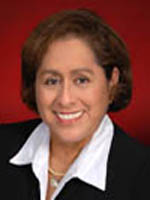 Dolores Colunga-Stawitz
VICE PRESIDENT
Dolores Colunga-Stawitz received professional training at the prestigious American Academy of Dramatic Arts in New York City and is a well-known member of the Houston theater community having appeared on stage at the Tony award-winning Alley Theater.
Prized for her bilingual work, Dolores has appeared in the NBC Television series Unsolved Mysteries as well as the feature films The Trust and Don't Look Back, produced by HBO Films. She appeared in a television commercial with world champion boxer George Forman as well as other commercials, industrial films, and various print work.
Dolores co-wrote, co-produced, and made her directorial debut with the award-winning stage play Soldier Mom which captured the attenion of the American Gulf War Veterans Association and garnered StoryMakers recognition for accurately portraying the plight of soldiers during that war.
As President of First Book - Houston, Dolores headed up a team of devoted volunteers who distributed more than half a million books to Houston youngsters. First Book - Houston is a nonprofit organization which provides new books to children in need as a way to have a positive impact on literacy.
Dolores holds a degree in interdisciplinary studies from the University of Houston-Downtown where she received the Rockwell Foundation Scholarship for dramatic studies and earned a place on the Dean's Honor Roll during two consecutive semesters.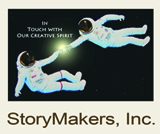 A creative literary and visual arts company that provides publishing and global distribution for authors with useful information to share. We have experience working in the entertainment industry with projects including screenplays, documentaries, books, videos, graphic designs, and music.
This unique union, established in 1995, combines the diverse yet complimentary talents of Fred Stawitz and Dolores Colunga-Stawitz to form a creative team whose works have placed in the finals of numerous national competitions. Based in Houston, we now pursue excellence in sharing the human experience primarily through the publication of books.